Product Description
For those who export children's toys to the United States, what must be done for CPSC certification?
do you know? 15,000 consumer products for home, sports, entertainment and schools, such as children's toys, exported to the United States are CPSC certified. So what is CPSC? What specific content does it have? Today Xiaobian will come to give you a brief introduction.
1. What is CPSC?China Sourcing agent for Kids Toys
CPSC is an important consumer protection agency in the United States and is the abbreviation of Consumer Product Safety Committee, the Consumer Product Safety Association. The US Consumer Product Safety Commission (CPSC) was established in 1972 to protect the interests of consumers and to protect personal and family safety by reducing the risk of injury and death in consumer products. The main functions of the CPSC are: the establishment of producer self-discipline standards, and the establishment of mandatory standards or bans for consumer products that do not have standards to rely on. Conduct inspections of potentially dangerous products and provide feedback to consumers through various channels including media, state, local government, and individual group organizations. CPSC is now responsible for the security monitoring of more than 15,000 consumer products, including consumer products for home, sports, entertainment and schools. However, products such as vehicles, tires, ships, weapons, alcohol, tobacco, food, medicines, cosmetics, pesticides and medical devices are not covered by their jurisdiction.
Taking children's toys as an example, the inspection items include: flame retardancy, disassembly, etc., to assess the existing or potential danger and harm of children's toys to prevent children from being damaged. This kind of inspection is not for the sake of the enterprise, but for the consumer; the quality of the production is not checked, but the safety of the product is checked.
2. Requirements for children's products containing lead or lead paint
A step-by-step restriction on the lead content of all parts of children's products is required to limit the total lead content of any accessible part of the product to 600 ppm (0.06%), whichever is less than the weight, to 100 ppm (by weight). 0.01%).
Lead content limit (total lead content as a percentage of weight)
Except for non-accessible ingredients in children's products
Not more than 600ppm (0.06%), 180 days after the date of promulgation (February 10, 2009)
Not more than 300ppm (0.03%), 1 year after the date of promulgation (August 14, 2009)
Not more than 100ppm (0.01%), 3 years after the date of promulgation (August 14, 2011)
Lead paint for children's products and toys
Not more than 90ppm (0.009%), 1 year after the date of promulgation (August 14, 2009)
Third, mandatory third-party testing requirements for certain children's products
90 days after the entry into force of the regulations (November 12, 2008), manufacturers of children's products and private label owners must.
- Send the product to a qualified independent third party testing agency for testing.
- Issue a certificate proving that the product complies with applicable standards or regulations.
--Specific mandatory product information, testing organization requirements and time requirements, please pay attention to EBO related technical file updates.
Fourth, children's products traceable label requirements
One year after the entry into force of the regulations (August 14, 2009), manufacturers of children's products must attach permanent and clear signs to their products and related packaging so that consumers can identify and determine the manufacturer's name and production. Date and origin, as well as other relevant production information to ensure product traceability.
Unless the product complies with the safety requirements or standards applicable to the regulation or standard, the consumer product advertisement or the label and packaging of the product are prohibited from including allegations of consumer product safety regulations or voluntary consumer product safety standards.
Chinese Sourcing agent for Kids Toys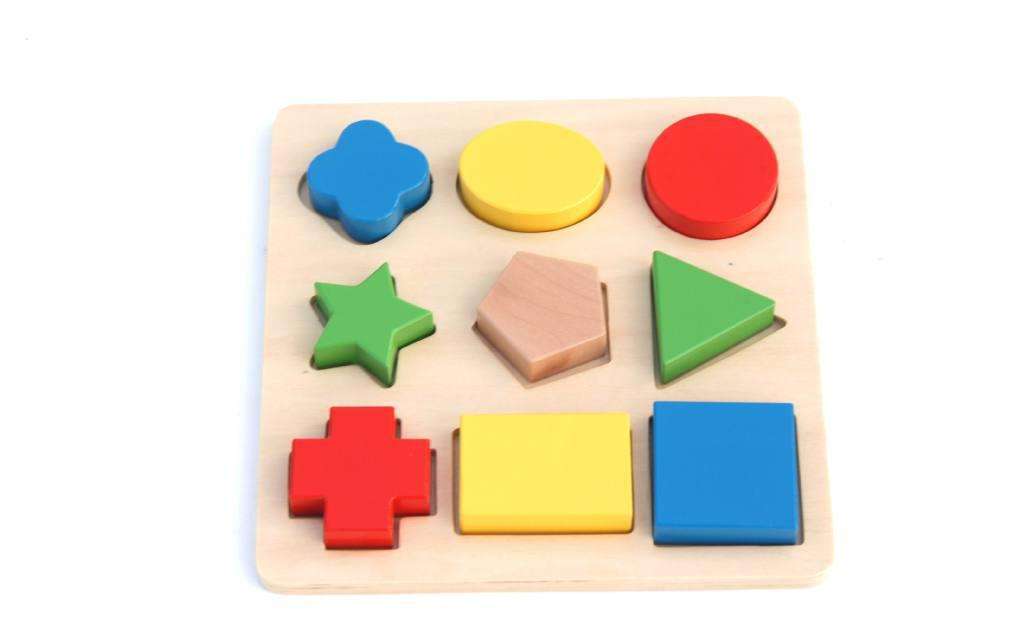 2019 Shijiazhuang Children's Toys Exhibition-Hebei Baby Car Expo-China Toys Show-Play Fair
2019 Hebei Shijiazhuang Infant Children's Toy Stroller and Amusement Equipment Exhibition
Theme of the exhibition: Focus on pregnant children, professional investment exhibition, "Children's toys, amusement facilities exhibition area" invites you to share the 100 billion market
Time: June 27-30, 2019
chinese leading sourcing agent for Kids Toys
Venue: Shijiazhuang International Expo Center
First, the exhibition overview
The maternal and child industry is a sunrise industry in the 21st century. It is one of the industries with great development potential and rich income. Since 2000, China's pregnant and child-born economy has grown at a rate of more than 30% per year. China has become the second largest consumer of pregnant and child products after the United States. According to the report, the overall size of China's maternal and child industry market has exceeded 2 trillion yuan in 2015. It is expected to exceed 2.5 trillion yuan in 2016-2017, accounting for 7.2% of the total retail sales of consumer goods. With the liberalization of the second-child policy alone, the newborn will have a small peak. The consumption potential of the new generation of parents, the consumption consciousness and the upgrading of consumption power will all contribute to the outbreak of the baby and child industry in the next five years.
In order to promote the development of domestic pregnant and child-related industries, the Beijing Commercial Committee will be specially approved by the China Business Development Association, and the [2019 Hebei Baby Toys and Amusement Facilities Exhibition" will be held on June 27, 2019. On the 30th, it was held in Shijiazhuang International Expo Center, Hebei. There will be more than 300 brand companies from all over the country. The audience is expected to reach 28,000. You are invited to visit and exhibit. Service hotline: 010-86487300
The advantages of this session:
2 Inviting 10 government departments to vigorously support: the National Development and Reform Commission, the Ministry of Commerce, the CCPIT and other eight ministries and commissions as well as local governments and industry associations and other authoritative institutions have given great attention and support;
More than 2,500 mainstream media lineups, dedicated attention, report: CCTV, Beijing TV, Xiamen Satellite TV, Phoenix Satellite TV and other more than 30 mainstream media reports, more than 500 professional media in the country pay attention to; 30,000 professional, high Quality audience:
2 The cooperative media has 250,000 fixed entrepreneurial users. In addition to the large database of media, it will also send invitations to professional visitors through various forms such as advertising, mailing, fax, mail, and SMS.
2 50,000 free tickets, 30,000 direct invitations, and 100,000 leaflets for the same kind of exhibition flyers. It is expected that the audience will be around 30,000.
2Investment Forum Summit, Project Promotion Conference and Purchasing Negotiation Activities: Senior entrepreneurial experts will solve the problem of entrepreneurship, the prospective franchisees share the history of successful entrepreneurship, and the project with rich investment prospects will be introduced on site, and the investors will match the value on the spot;
Second, the organizational unit
Organizer: China Business Development Association
Invited to host: China Toy Industry Association
Jinan Pregnancy and Baby Industry Association
Guangdong Pregnancy and Baby Products Association
Chenghai Toy Association
Zhengzhou City Baby Care Association
Dongguan Toys and Baby Products Association
Organization Investment: Beijing Aibo International Exhibition Co., Ltd.
Interview media: Beijing TV, China Education TV, Sohu Video, Sina Video, Phoenix TV, Xinhua News Agency, National Airport TV, China Report, Youku Video, Potato Video, People's Daily, People's Daily and other nearly 20 media coverage reports;
Cooperative media: 86 well-known media in the premise and baby industry conducted all-round publicity and reporting before and after the show.
Third, the scope of participation
1. Children's toys: plush toys, plastic toys, paper toys, electronic toys, wooden toys, metal toys, leather toys, educational toys, early childhood toys, fiberglass toys, children's cars and other toys.
2. Park scenic area and playground facilities: indoor and outdoor large-scale amusement equipment, dynamic video equipment, VR*AR, virtual simulation system, ring screen system, air imaging and 360 holographic imaging hardware equipment, water park equipment, garden construction unit, sound Photonics technology attractions, fireworks displays, music fountains, water curtain laser and sound systems, vending machines, etc.;
3. Children's paradise equipment: parent-child park facilities: naughty castle, combination slide, swing, ground paving materials, art sculpture, electric entertainment products and other combination of amusement facilities; preschool toys, preschool toys, parent-child music education, parent-child interactive games, etc.;
4. Inflatable toys: children's entertainment city, trampoline, bouncy castle, jumping bed, inflatable ball pool, obstacles, inflatable passages, inflatable sports series, inflatable fishing pool, rock climbing, slides, etc.;
5. Children's Paradise and Amusement Equipment: Children's Paradise Join and Brand Authorization, Children's Paradise Equipment, Robots, Game Machines, Roller Coasters, Scooters, Ferris Wheels, Carousels, Bumper Cars, Go-Karts, Simulated Golf, Pyrotechnics, Stunts, Waterslides Road, water house, water play, artificial wave, water expansion, water treatment equipment, hot spring spa, rafting equipment, water slide, water house, water play, circulation river, artificial wave, water walking ball, touch Touching boats, water tricycles, water inflatable toys, ski equipment, etc.
China sourcing agent which outsourcing and providing efficient sourcing service in china for Kids Toys
6. Paradise project investment, consulting, operation management organization; smart tourism service, tourism performing arts, property service organization; park operator, brand promotion project, investment and cooperation display, planning and design and brand promotion.
7. Video game products and accessories, mobile games and related technology equipment, home game consoles and peripherals, online games, various entertainment machines, puzzle and entertainment facilities, PC games, video games, etc.
8. Baby carriages: baby strollers, walkers, children's tricycles, children's bicycles, scooters, electric baby carriages, car seats, and other baby carriages and related products
9. Cribs: various cribs, playpens, baby chairs, children's chairs, dining chairs, baby safety fences, children's room supplies, bedding, etc.
profisional sourcing agent for Kids Toys
Sourcing origin ltd is a professional foreign trade enterprise officially approved and registered by the Ministry of Foreign Trade and Economic Cooperation of the People's Republic of China. The company focuses on providing complete supply chain services of processing with supplied samples, procurement, production sourcing and processing, quality Inspection, international logistics, customs clearance, warehousing, for the clients abroad , meanwhile providing services of marketing , channel sales and distribution of oversea products in Chinese market. We aim to become the office of your overseas company, organize our professional team to serve customers, and select high-quality production enterprises according to the specific requirements of customers, providing customers with professional, high-quality services. If you are trying to start trading with Chinese company, we can meet your needs as a Chinese sourcing partner. Relying ong advanced enterprise management philosophy and professional service attitude, we strives to provide high quality and efficient service for every foreign customer.
Company Name: Sourcing Origin Co.,Ltd.
Representative: kyle
Product/Service: Sourcing Agency , Business Partner in china , Customs Clearance Agency , Chinese Sourcing Partner , Registration of Company in China , Advertising in China
Capital (Million US $): 300000RMB
Year Established: 2018
Contact Person: Mr. kyle
Tel: 86-029-88189125